DANNA PAOLA RELEASES HER NEW SINGLE AND VIDEO «KAPRICHOSA»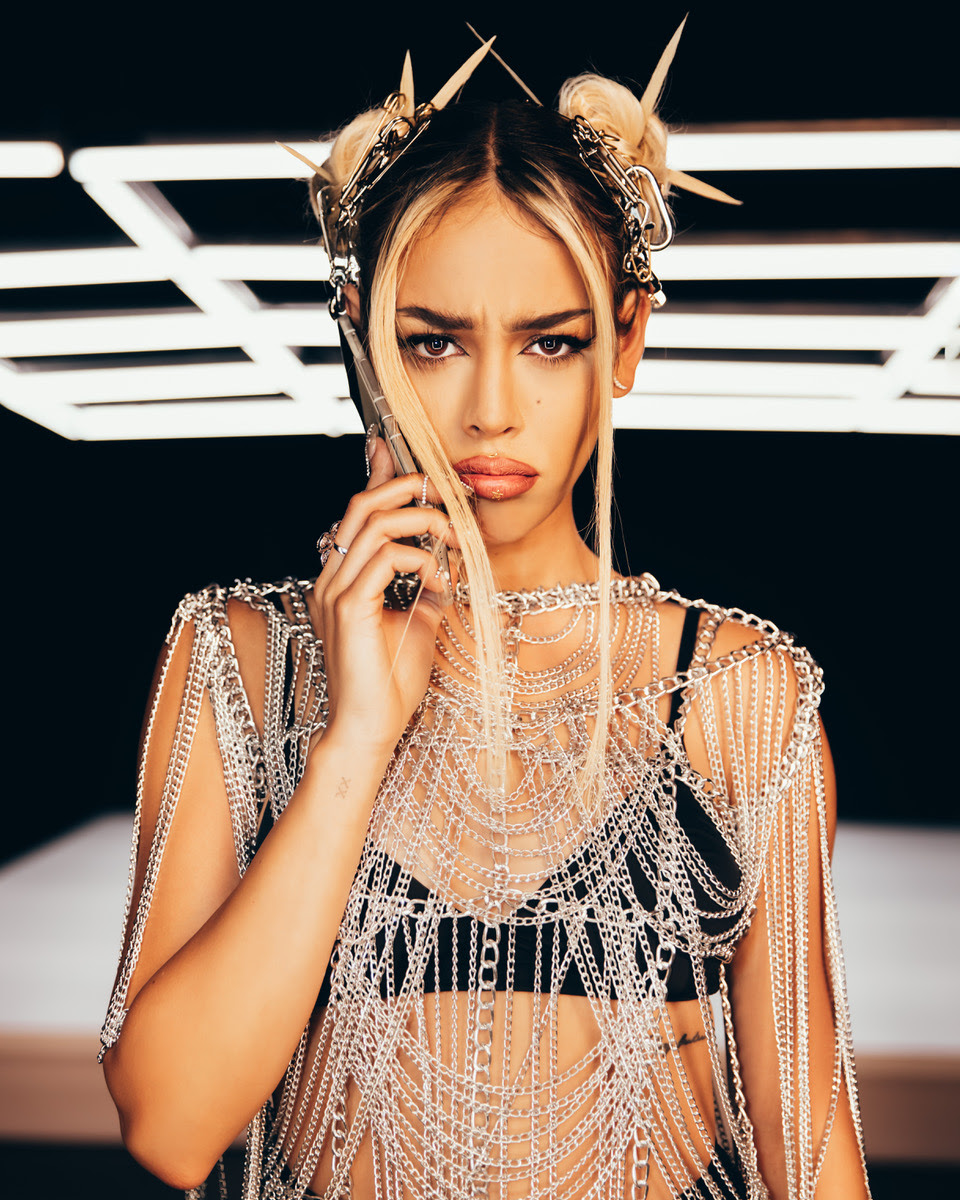 AVAILABLE NOW!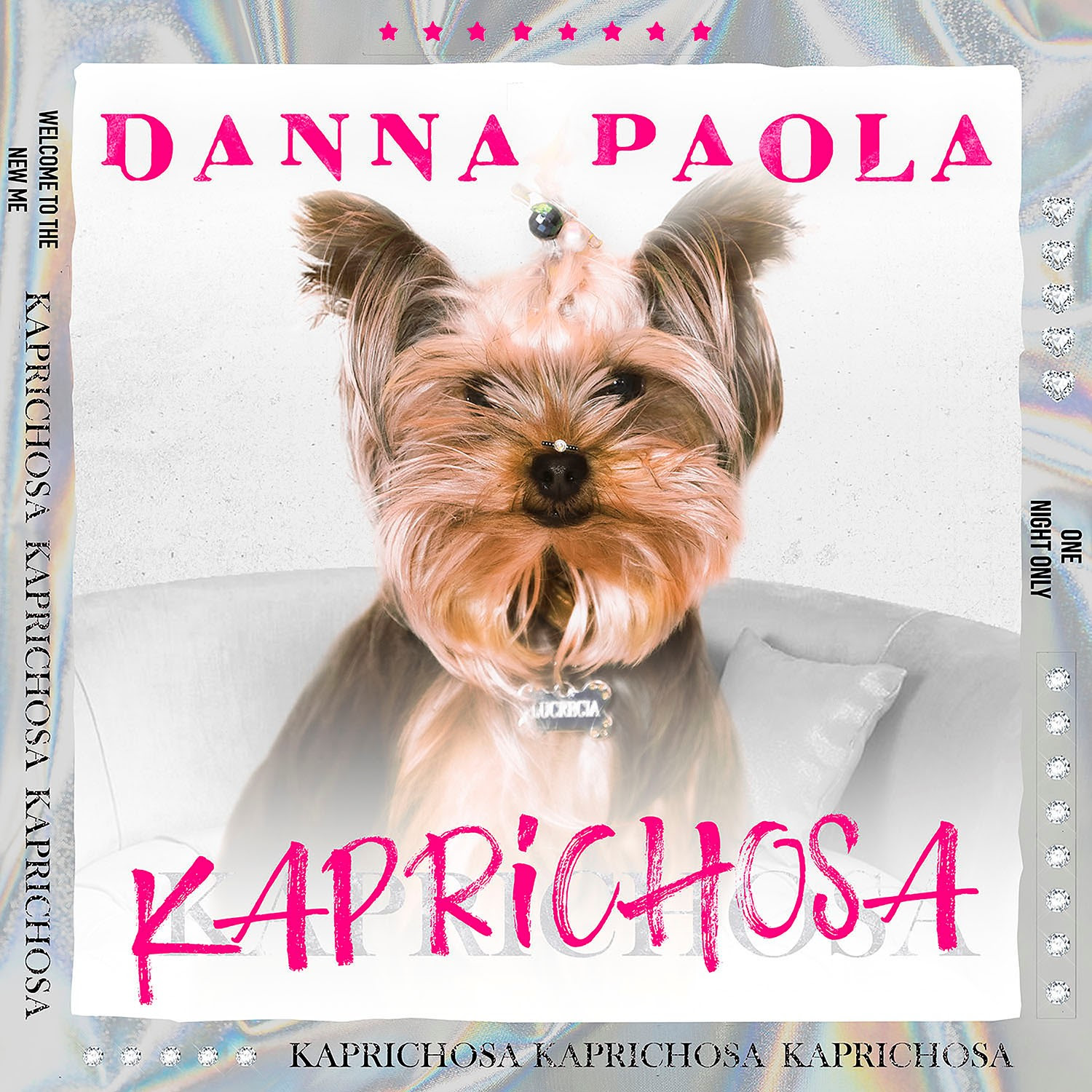 Latin Pop Princess, DANNA PAOLA, has just released her new single and video 
«Kaprichosa»,
 an infectious pop song that clearly expresses the artist's essence with its lyrics about being in control of how and when one decides to be in a relationship always ensuring one should not settle for anything but the very best. Following the rhythm of her sensual voice and perfect whistle notes, the pop track with a dembow touch, will have her fans around the world singing and dancing. To stream or download 
«Kaprichosa»,
 click 
HERE
.
«This single represents a creative process come true, as an artist I seek to inspire, to have people identify themselves with the lyrics, while enjoying and having a good time feeling its beat, so I hope you enjoy it as much as I do and that it brings out your inner Kaprichosa,» expressed Danna Paola.
«Kaprichosa» was written by Danna Paola and Stefano Vieni, who also produced the song along with Nobeat. The single cover as well as the official music video shows her beloved puppy «Lucrecia», who represents a precious part of the singer's life.
DANNA PAOLA's first in-person concert since the beginning of the pandemic will take place tomorrow, August 20th at the Citibanamex Conecta en Vivo arena and it is already SOLD OUT!. The Mexican superstar is plans an amazing show where she will be singing all of her greatest hits as well as her latest singles, accompanied by a live band and dancers. The concert will enforce the health safety measures for those in attendance and will also be broadcast live via streaming exclusively in Mexico City.  To access the show via streaming click HERE.
Billboard recently named Danna's most recent album K.O. one of «The 25 Best Latin Albums of 2021 So Far» highlighting that "On K.O., Danna Paola makes it her mission to empower herself and others through her music." proving once again that with her extraordinary voice, talent and passion, her music knows no boundaries.
ABOUT DANNA PAOLA
She was born on June 23rd, 1995 in Mexico City, and at only 25 she has positioned herself as one of the most outstanding singers and actresses in recent times and Latin music's Pop Princess.
In music, Danna Paola released her debut album Mi Globo Azul when she was six years old and she has continued to achieve success ever since. Her versatility allowed her to be cast in the dubbing of world-class movies like Toy Story, Rapunzel and Home; as well as starring in Mexican national cinema with movies like Arráncame la Vida and Lo Más Sencillo es Complicarlo Todo. In theater, Danna Paola starred on stage in plays such as Annie, Wicked and Hoy No Me Puedo Levantar.
Danna was described on Broadway as a "Latino pride" for her incredible range and vocal ability that has surprised audiences in the United States and Latin America.
With a career spanning more than 21 years, she is internationally recognized for her participation in the renowned Netflix series ELITE, which debuted at #1 and is broadcast in 190 countries becoming one of the most watched series in the history of the platform.
Her participation in Netflix also led her in 2020 to be involved on "Viaje a la Luz", a song that is a part of the "Más Allá de la Luna" movie end credits. Last year she was a judge in the Mexican talent show La Academia where, for several months she shared her experience within the music industry with students; and this year she was a judge on Spanish television's Top Star.
At the beginning of this year (2021) she released her most recent album K.O. (Knockout) with which she took over the global music charts, becoming the first-ever Mexican solo artist to enter the Spotify Top Ten Global Album Debuts chart (at #4) and the Top Ten U.S. Album Debuts chart (at #7). In addition, just 24 hours after releasing the video for single «Amor Ordinario», it was trending at #1 on YouTube in Mexico and trending top 10 globally on YouTube. Additionally, the video for «Calla Tú» reached #4 on YouTube's Global Top Tendring Videos chart. K.O. includes 11 tracks in Spanish as well as English, including collabs with international artists that have become global hits. To stream or download K.O. click HERE.
Danna Paola is the Spanish-language voice of the main character of "Raya y el Último Dragón" in Latin America and her original song «Hasta Vencer» is part of the soundtrack of this Disney movie.